Accommodation along Kikugahama which is chosen as Selected 100 sunset
Beach Resort Hotel

From the sea of Kikugahama Beach in Hagi City, which is familiar as a castle town and reflects its history,
A resort hotel with an exquisite scenery with a calm waves tone and evening scenery to cure the mind was born.
 
What is Japan's Hundred Elections
⇒A famous sunset spot selected by the Japanese Islands Developing Sato of Sunset and Sunrise Association. The sunset over the horizon is fantastic.



Mihagi's logo mark

We recently renewed the logo of Resort Hotel Mihagi.
Mark expressed family crests from the cityscape with the historical background that Hagi City is a castle town.Among them, we design the scenery chosen for "Ocean View" which can be seen from the hotel and "Selected 100 sunset in Japan" in Japan.In the letter part, the thought that you want to feel the flow like a calm wave is put.
Thank you very much in the future.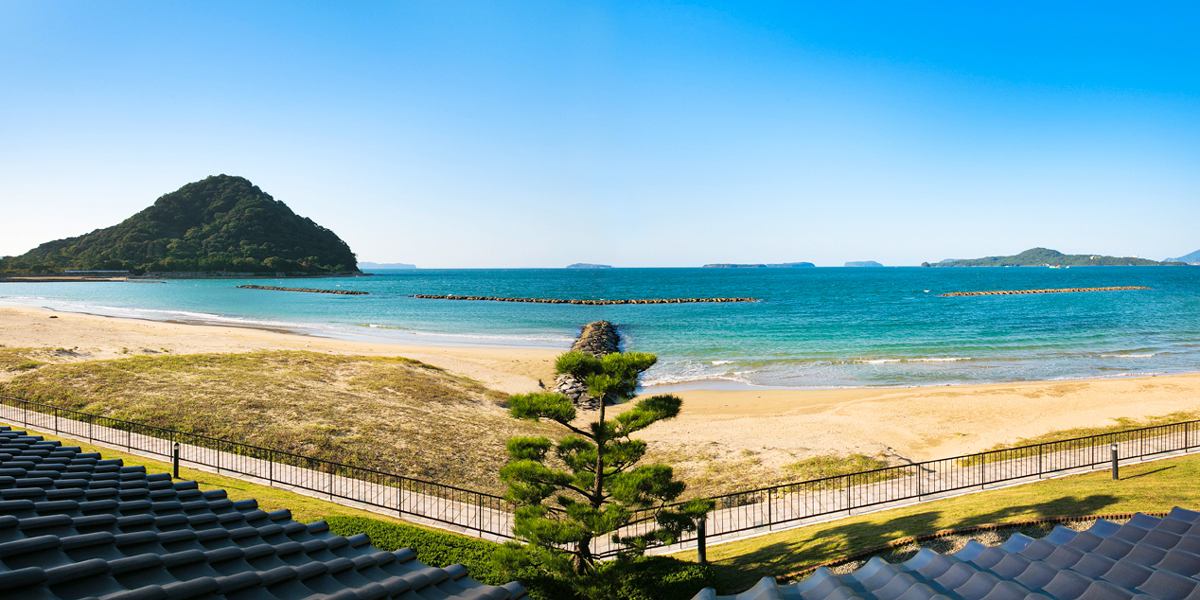 Kikugahama white sand beach which lasts about 1 km expands in front of the hotel.
The sound of calm waves, the expansive sandy beach, and the scenery of the castle town of the historical town "Hagi" will make you forget the time.
 One hundred selection of Japanese beach, Kikugahama Beach
In front of you is like a private beach

It faces "Kikugahama" and you can take a walk along the coast of White Sand Awamatsu along Hagi Port.Please leave your luggage after check-in and go out.

In the sea bathing season you can change at the hotel and go swimming in the ocean.Please enjoy playing at the sea with high transparency.
Japanese-Style and Western-style Room

Outside the window is the sea.It is a comfortable space to hear the sound of the waves.For Japanese-style rooms and Western-style rooms to choose, those with weak legs and waist can also feel secure.
Fresh ingredients in the morning with Mihagi Ryu creative cuisine meal

Add fun to the Japanese cuisine of the passion of the chief chef, please enjoy "Mihagi Ryu" Japanese creative cuisine cuisine that has Mihagi Ryu over the ocean in colorfully.